Femina Flaunt – A Hotspot of Global Beauty Trends – Hair, Make-up, Nails & Skin
Bennett, Coleman & Co. Ltd., (The Times of India Group), one of India's leading multimedia companies, today launched the second ' Femina FLAUNT Studio Salon' in Mumbai – at Chandivali, Powai. This follows the first marquee Femina FLAUNT Studio Salon launched at Linking Road, Mumbai, a year back.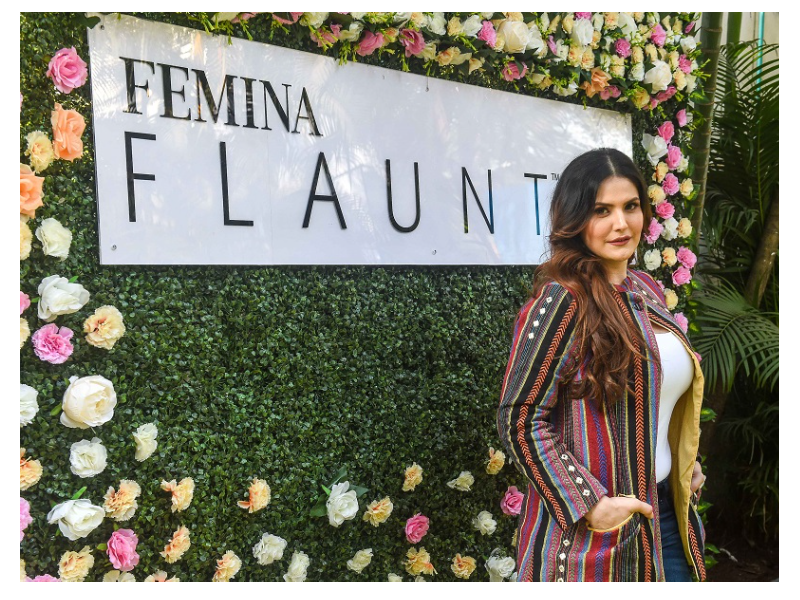 Situated at Nahar Amrit Shakti, in Chandivali, Powai, and spread over 2000 sq feet, Femina FLAUNT Studio Salon, was launched by the gorgeous actor & artist Zareen Khan, along with Sandeep Dahiya, CEO – Times Lifestyle Enterprise. This is also the first franchised Femina FLAUNT Studio Salon, and offers global beauty services and trends in hair, make-up, nails and skin.
Speaking about the launch, Sandeep Dahiya, CEO – Times Lifestyle Enterprise, said, "We're excited to collaborate with our franchisee partner, to launch our first franchised studio salon, a first of many more to come this year. As the concept of beauty itself gets redefined, Femina FLAUNT Studio Salon will continue to lead the 'experiential' part in this space too." He further added, "Over the next 4 months, we plan to expand Femina FLAUNT Studio Salon to 8 more new locations, in across four cities, to bring global beauty trends, closer to thousands of more consumers."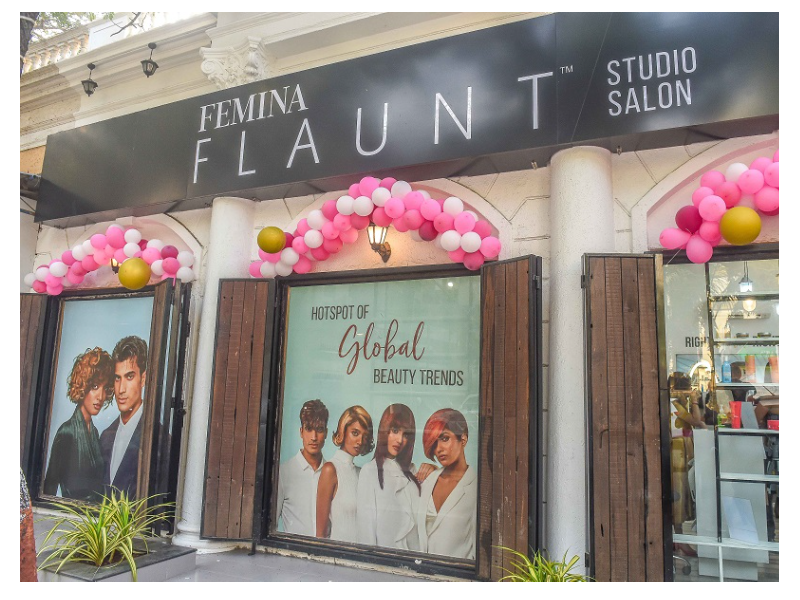 Commenting on the launch, Actor & artist Zareen Khan, said, "I am extremely impressed with the design aesthetics of Femina FLAUNT Studio Salon. For me, salons are a very personal space, where we spend 2-3 hours on each visit, and therefore the design, the comfort and the vibes are very important. I am excited to see that Femina FLAUNT Studio Salon brings a very refreshing concept to its consumers."
Femina FLAUNT Studio Salon is designed to be a hotspot to ignite ideas for self-expression. It's a place where beauty meets bravado, glam meets gusto, comfort meets creativity, chic meets street and expertise meets experimentation.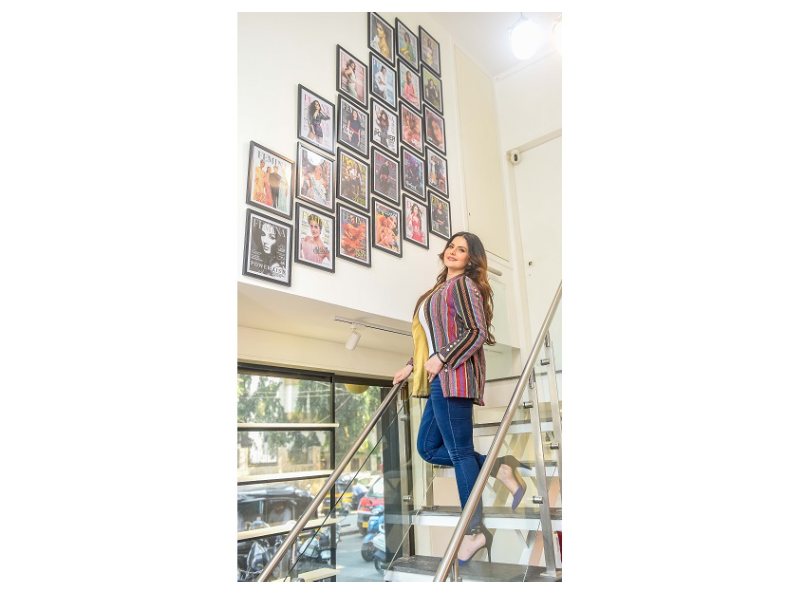 Speaking of the launch, Miss Smitha Biju, Franchisee Partner for Femina FLAUNT Studio Salon, said, "It's a moment of immense pride and joy for me and my team to be associated with one of the most iconic Indian brands. Over the last few months, I have worked closely with the Femina FLAUNT team, and I am excited with their vision of bringing the global beauty trends in the salon space, with a differentiated approach."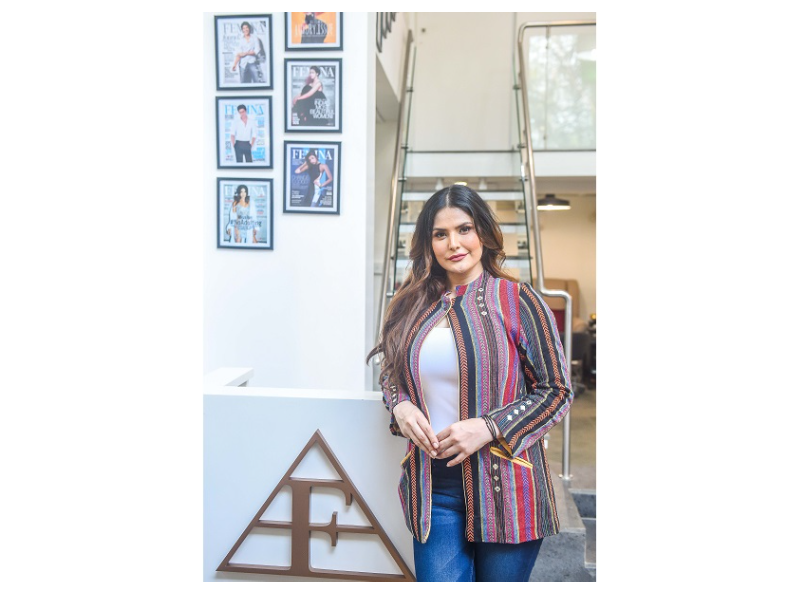 Looking at beauty holistically, Femina FLAUNT Studio Salon continues to work closely with renowned experts from the field of fitness and nutrition Dr. Mickey Mehta & Saanchi S. Nayak, respectively, to serve bespoke as well as holistic beau-ty solutions, to its customers. Further, Femina FLAUNT has collaborated with some of the best international brands from across the globe – Schwarzkopf, Wella, Olaplex, Thalgo, Moroccanoil, Newsha, Rene Furterer, Bead Head from TiGi, American Crew, Eminence, Jannsen, OPI, Ellements, The Nail Lounge, Mintree, Footlogix, AVL Cosmetics, amongst others. It has also worked closely with industry experts such as well-known celebrity make-up artist Namrata Soni for make-up, with Namrata Naik (to create distinctive skin-care and nail services) and Tanveer Shaikh (for hair).
Celebrated nutrition consultant, Saanchi S. Nayak, (Femina FLAUNT Nutrition Ex-pert) feels, "It's great to see Femina FLAUNT Studio Salon expand its offering to more consumers, in newer locations. My association with them has been both ex-citing and fulfilling, and I am sure the consumers in and around Chandivali will find their offering as fresh and differentiated."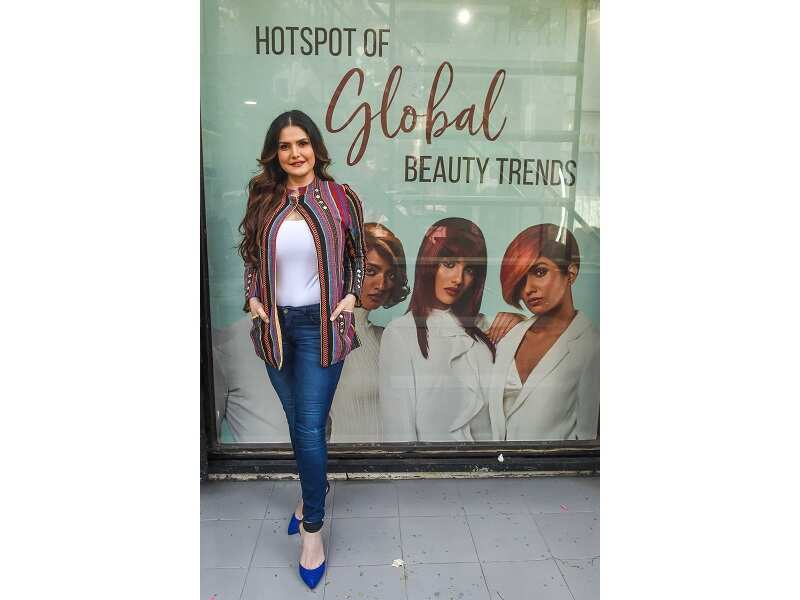 Congratulating Femina FLAUNT, Dr. Mickey Mehta, global leading holistic health guru / corporate life coach (Femina FLAUNT Fitness Expert) commented, "Integrating fitness with beauty is a fresh approach in this industry, and I am happy to be a part of Femina FLAUNT Studio Salon's growth journey. I am sure this concept will resonate well with more and more consumers, as it grows further."
Femina FLAUNT Studio Salon Locations:
A1 & A2 OPTIONZ, Nahar Amrit Shakti, Chandivali Farm Road, Powai | Tel: 8452030136
Source: https: // timesofindia. indiatimes.com/life-style/ spotlight/the-times-group expands-femina-flaunt-studio-salon-launches-second-femina-flaunt-studio-salon-in-chandivali-powai/articlesho w/79527706.cms